Schedule of Activities


Shows & Activities


Prizes


Displays


Essay Contest


Press Room


Directions
Event kick-off
Councillor Paula Fletcher brought warm greetings from the City of Toronto, followed by inspiring remarks from Olympic silver medallist, Jake Wetzel. Jake reminded us all of the importance of being active for a healthier self and cleaner air.

Arts and Crafts



Fresh Air Flags
Design and wave a colorful flag to celebrate fresh air.

Fresh Fancy Feet
Become a piece of walking artwork by decorating your shoes to celebrate the joys of walking!

Fresh Air Crowns
Become a king or queen for a day! Create a wearable crown to celebrate fresh air.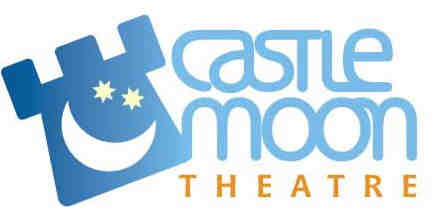 Bobby's Neighborhood
Make puppets and help act out a fun-filled story about Bobby.






My Trip to Public Transit
Draw your own face and paste it on a picture of a public transit bus.

My Fresh Air Bookmark
Create and take home a colorful bookmark about fresh air.






Build your Own Bicycle
Make a model of a bicycle and learn about the joys of cycling.

Vehicles for the future
Draw and paint earth friendly vehicles for the future and paste these on a landscape for everyone to see!






Face Painting & Button Making
Have your face painted or design a button to wear and keep.

Contest and Prizes
Paula from YTV's The Vortex attended the Fair to announce the winners of the GTA-wide Grade 5 essay contest "Tell us your Air Pollution Solution"

A variety of great prizessuch as hydration packs and bicycle helmets were also given away.

Shows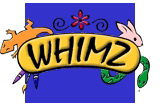 Whimz Animal Program
Children were delighted to hold and pet a variety of animals such a rabbit, bird, toad and snake as they learned why clean air is important to animals.






Planet in Focus Films

Air Pollution, Nick Hilligoss, Australia, Animation, 5 min, 2003

So what do you get when you join the front half of a VW Beetle with the rear of a Morris Minor van? A very quiet, pollution-free vehicle, albeit one without an engine. But alternative energy sources are all around, waiting to be tapped – the sun, the wind, the rain…maybe even a couple of freeloading rats.

Termites, Nick Hilligoss, Australia, Animation, 5 min, 2003

While Eco, the Pest Controller, is out ridding the world of pests the natural way, a nest of termites are literally eating him out of house and home. This calls for the expert termite eater, the Echnida, and not a moment too soon.

The Earth: It's In Our Hands, Naomi Wise, Canada, Documentary, 17 min, 2003

Reclaiming our environment is a huge task, so much so that it can have a paralyzing effect if we let it. This film encourages young people to do their part, big things and little, by profiling youth who are making a world of difference.




Storytelling by Clare Nobbs

Clare entertained children with adventurous stories about the joys of walking and biking.




Judy & David along with Boomy the Boom Box provided an hour of sing along fun for kids and their parents.